2017年 11月 01日
Hello everyone,
I was lucky to arrive in Sapporo on the 25th of September 2017, which was early autumn so the scenery was fantastic. The green leaves started to turn yellow, the weather was really nice, and the temperature was perfect, around 17 degrees. My friends and I decided that every week we're going to have a new adventure, go to new places and travel around Sapporo, after that, Hokkaido. The first place that we decided to visit is the Susukino area.
It was a beautiful Sunday night, we met up at Sapporo station, and since everyone was hungry, we went to a curry restaurant. That was the first time I had soup curry here in Japan. We have curry in my home country (Vietnam), but the flavor is much different. Vietnamese curry uses a variety of spices, but the main ingredients that we use are only chicken and sweet potato, while the soup curry here has a mix of different vegetables, which I really love. After dinner we headed to a small, cozy bar. Unfortunately, I'm not 20 yet so all I could drink was Soda and water. I don't remember the name of the bar, but I friends said they have some of the best drinks they've ever had.
The southern part of Sapporo at night really reminds me of Ho Chi Minh city ( my hometown). All the crowded streets, the flashing lights seem to bring the city to life. We went for a walk after leaving the bar. Although it was quite late, we decided to go to a nearby karaoke. I love singing (although I'm not really good at it). We sang for 2 hours, mostly English songs. I tried to sing a Japanese song called "なんでもないや" from the movie "君の名は", it's my most favorite song.
I miss my family back in Vietnam but I don't feel homesick because I've made friends with really nice people from Sapporo, and although I have only been here for 1 month, I think I've already fell in love with this amazing city.

Avery (Vietnam)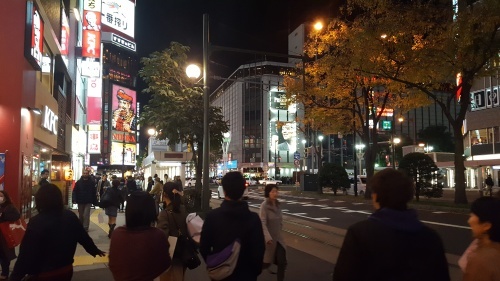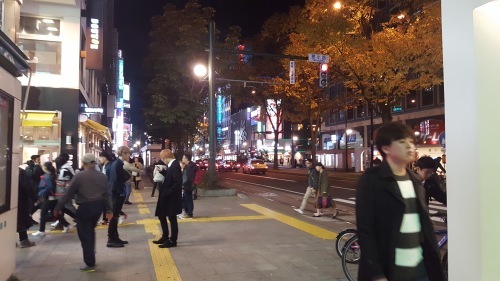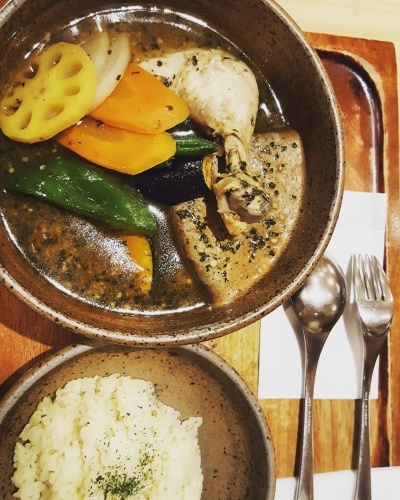 # by chitchatcafe | 2017-11-01 16:27 | 英会話 プライベート レッスン