2016年 09月 13日
Hey everyone! How was your summer? Personally, I'm super happy that the fall weather is finally here. I'm sick of sweating all the time! Of course, it was hotter in New York, but everything is air conditioned there. Here, if feels like I'm always walking from one hot room to the next. Anyway...
Last weekend, I decided to make the most of the beautiful weather and go skateboarding with my friends. I'm not a very good skateboarder. I've been snowboarding for years, but the area I grew up in didn't have any concrete so I never learned to skateboard.
My friend was actually supposed to teach me last year, but he never did so a few months ago I decided to give it a shot anyway. The rainy weather kept me inside for awhile, but other than that I've been practicing every day! It's just as fun as snowboarding (but a little scarier)!
Back to my weekend. My friend and I drove down to Tomakomai and met another friend. Three dudes, skateboards, and a boring town. Lol. Why Tomakomai? Well, my one friend lives there, and he told us there is really good skate park that nobody ever goes to near his house. In Sapporo, everything is busy on Sunday, so we decided to take the trip and check it out.
Of course, as luck would have it, they were hosting some kind of event at the park when we arrived. So we drove around until we found an empty parking lot and skated there for awhile. The concrete was actually pretty smooth--way better than in front of my share house, which is where I usually practice.
We skated there for a few hours and then decided to get some food. My buddy, Shoma, and I are both big fans of ramen and soup curry (we almost always get one or the other every time we see each other). We went to this place called Yamato and I had really good miso ramen (my favorite).
After a big meal of ramen, Gyoza, and rice, I figured everyone would want to go home, but instead we decided to see if the skate park had emptied out. Luckily, it had, so we boarded for another few hours before making the long trek back to Sapporo. It was a pretty awesome day, but after 7 hours or so of skateboarding, I'm pretty sore. I guess I need to practice more often.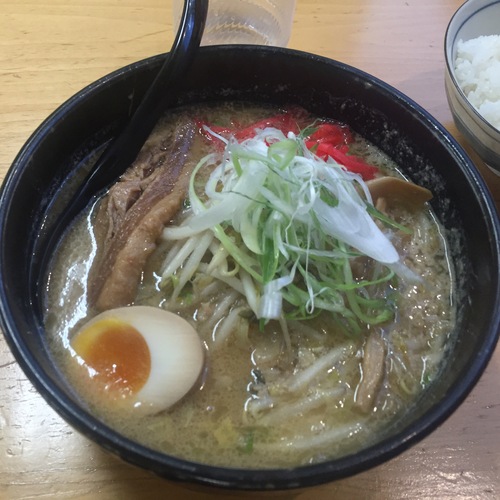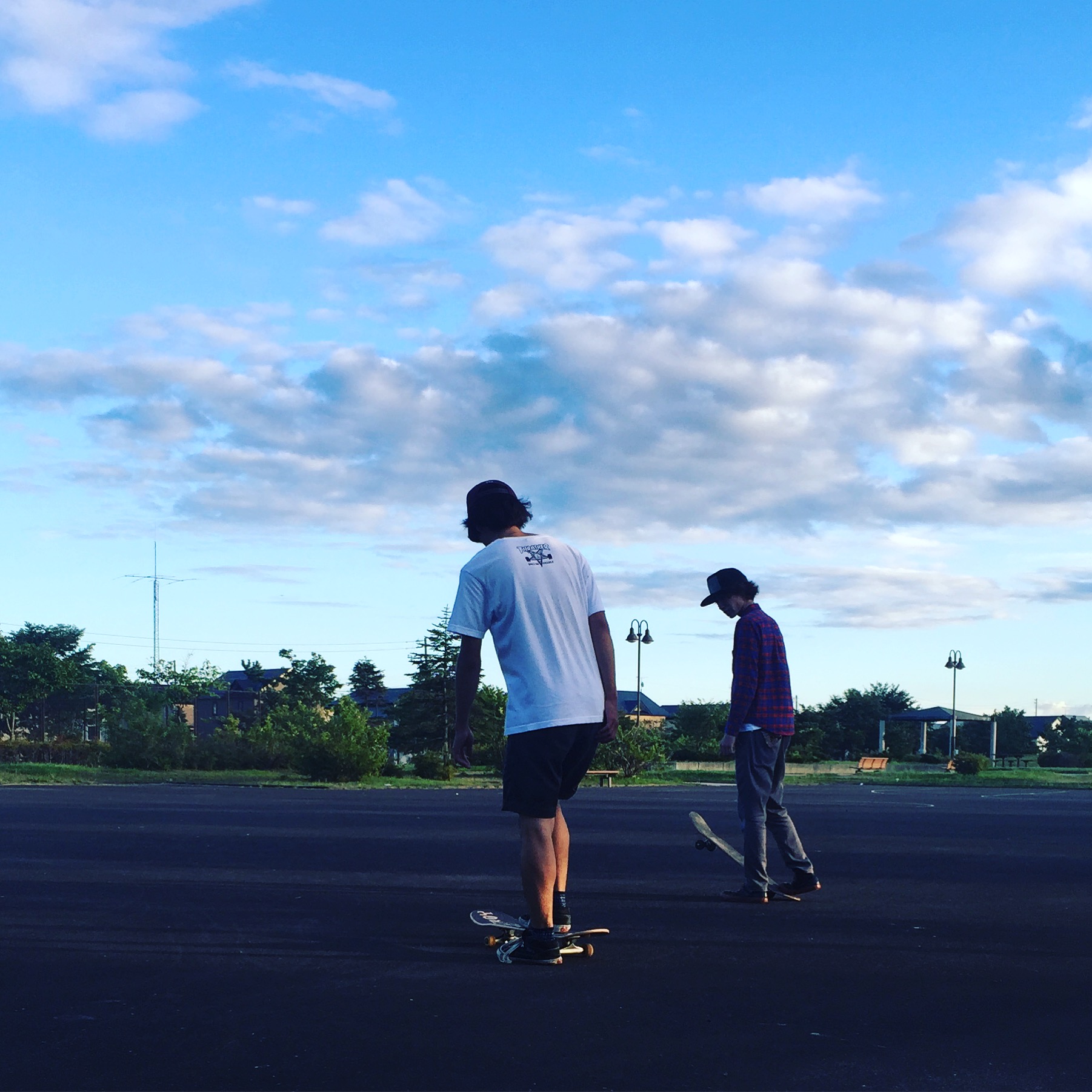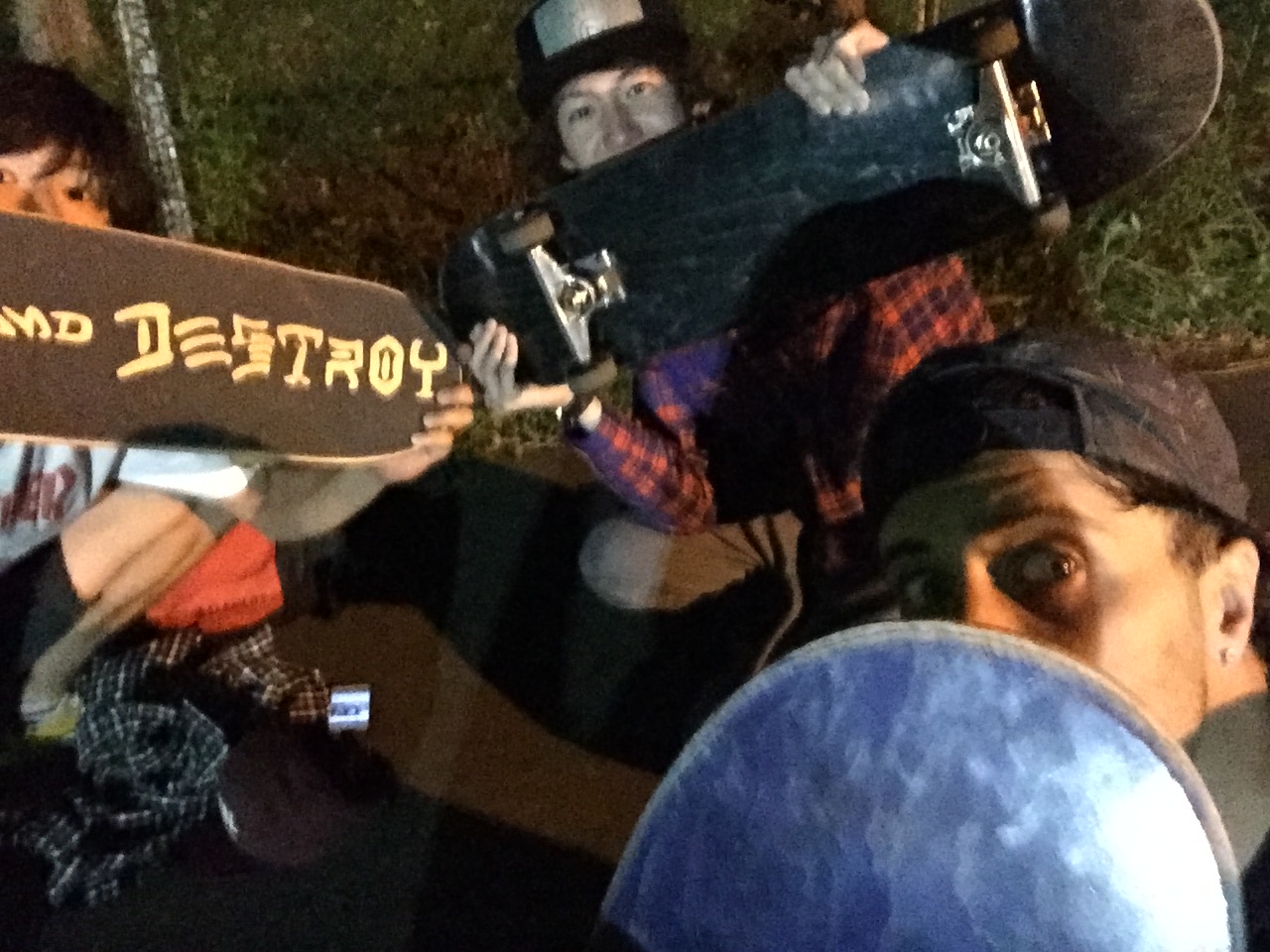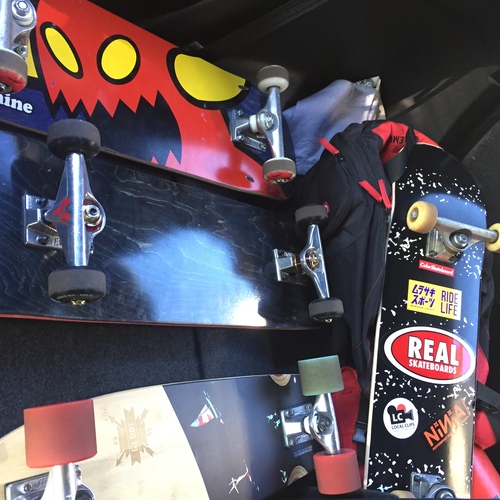 ▲ by chitchatcafe | 2016-09-13 15:09 | 英会話 プライベート レッスン