2015年 12月 09日
Honestly, it was one of the best experiences of my life. Okay, so I wasn't really arrested, but I managed to make reservations at "the Lockup". It's a very interesting prison themed izakaya with a pretty fascinating menu. It all starts with pressing a button placed on a skeleton's hand in the middle of the 6th floor in an otherwise unremarkable building. After a door slides open you are lead into a dark room. In the distance, you can start hearing noises, and as you listen you find out that they are getting closer. Right about then, the lights turn on, smoke blows into the room and a lady in a police uniform jumps out at you. BOO!
After a proper scaring, you are handcuffed and taken to your cell. They were nice enough to give you a table and a few (almost) reasonably priced menus for you and your friends to enjoy. The drinks are presented in beakers, bottles, syringes, with all sorts of weird fillings inside. They were pretty good, even if it was a little hard to mix your own drinks with a syringe.
The food menu was properly themed too. I ended up ordering the Devil's Left Hand. A spicy chicken meal that looks like a hand on a plate. It was pretty delicious!
While you're enjoying food and drinks with friends, you can sometimes here sirens and lights go off. When that happens, a bunch of people dressed in scary outfits start rattling cages, jumping into rooms and sneaking around walls to try and spook you.
I'll say this for the record, I wasn't scared at all. They'll have to try harder next time.
However, the food and drinks and service was top-notch. I definitely recommend trying if you want a unique and thrilling experience.
Tyler (USA)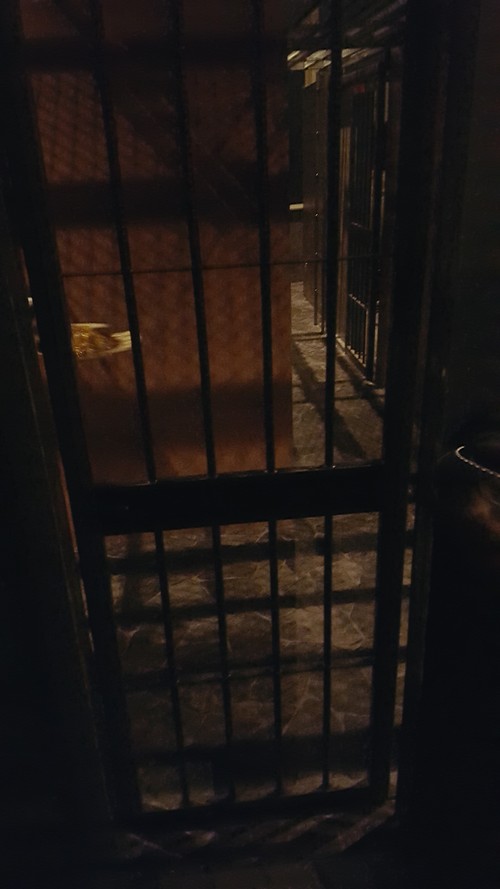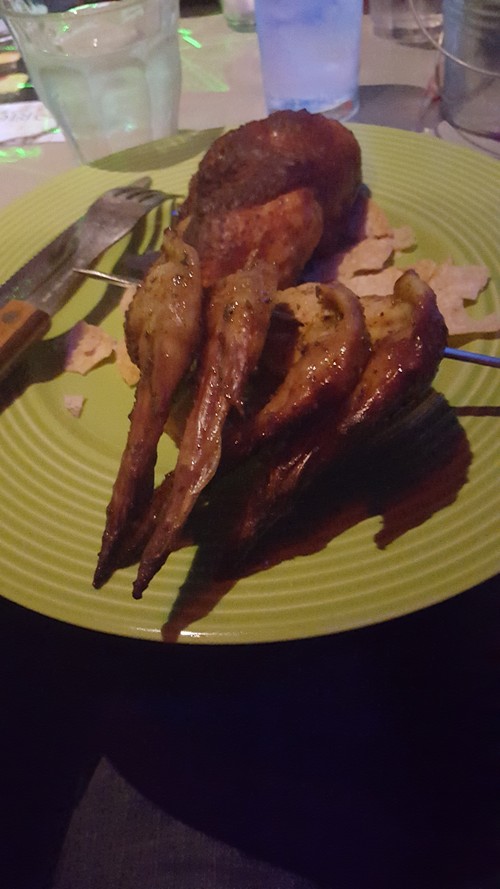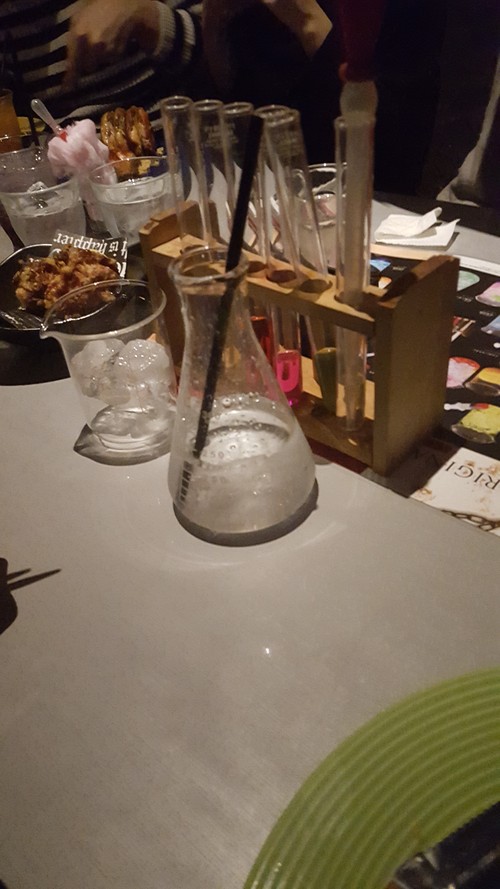 ▲ by chitchatcafe | 2015-12-09 15:16 | 札幌 英会話 国際