2018年 10月 03日
Since I was a child, I've always loved animals. My house in Spain is quite small, so I only had small animals like birds and hamsters. Once I had a puppie (a small Yorshike) but I was too scared of bites and scratches, so my parents had to give him away to someone else a few months later. After that, they decided to not get any more animals... Until August 2012.
It was a normal day. I had to go to the University by bus early in the morning, then had lunch at campus and returned home again. When I arrived, my mum asked "Isabel, did you hear a cat meowing in the wall in front of our house?" That was
really surprising! We kept watching the wall... and then saw her. It was a small little white and brown cat hidden between the rocks in the wall. At that moment, we supposed that the mom might return sooner or later, but the next day the tiny cat was still meowing. We didn't know what to do. Is it an abandoned kitten? Will the mom be back or will the kitten die of starvation? Might it die by getting hit by a car? We had to do something! So, I grabbed a tuna can and a bowl with milk and climbed the wall to reach the kitten. Surprisingly, the cat didn't runaway from me, it ran straight to me, purring and meowing while eating the tuna I gave. From the window, my mom suggested that I try to hold the cat and see if it was scared or not. Again, the cat surprised me and let me hold and touch it, always purring and thankful for the food. There was no doubt for us, it was an abandoned kitten. At that point, with the tiny cat in my arms and my house a few meters away, I asked my mum to bring it home "just to play". I remember she said "ok, but just for 1 hour"... That hour is now 6 years.
I called her "Perla" (pearl in Spanish, due to the colour of her beautiful fur) and she is the cutest Siamese female ever! We fell in love with her clear blue eyes and the love she gives us is priceless. I'm hoping to see her again soon!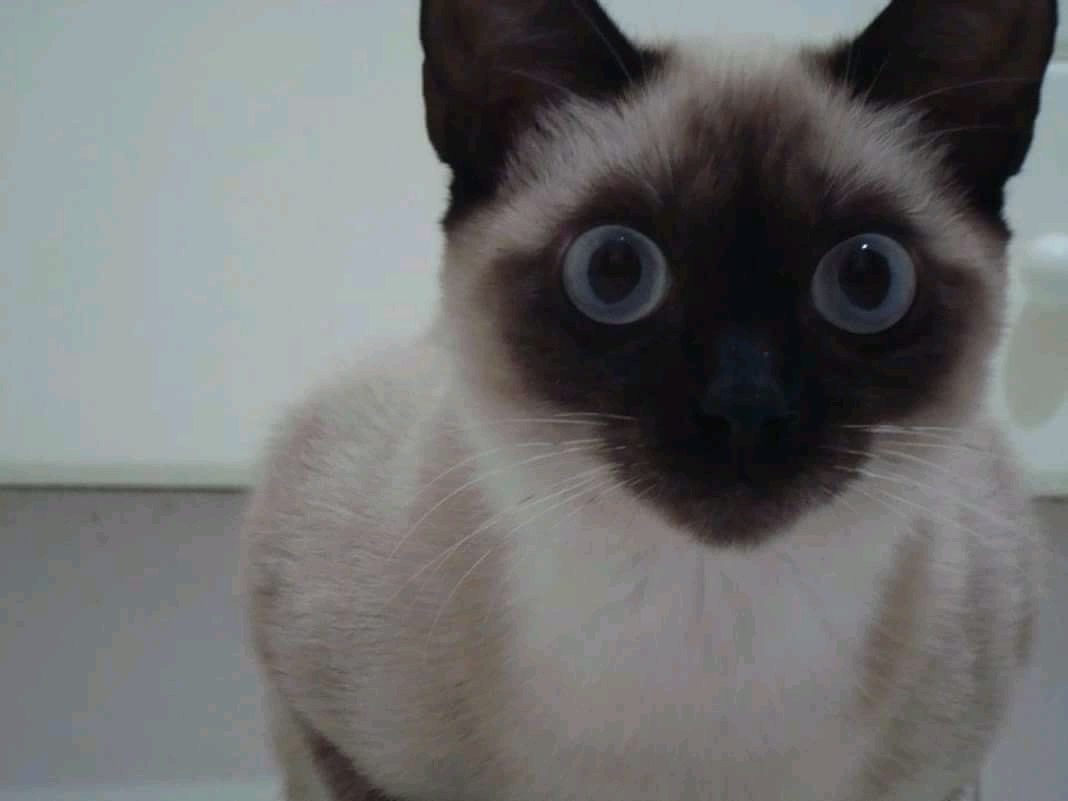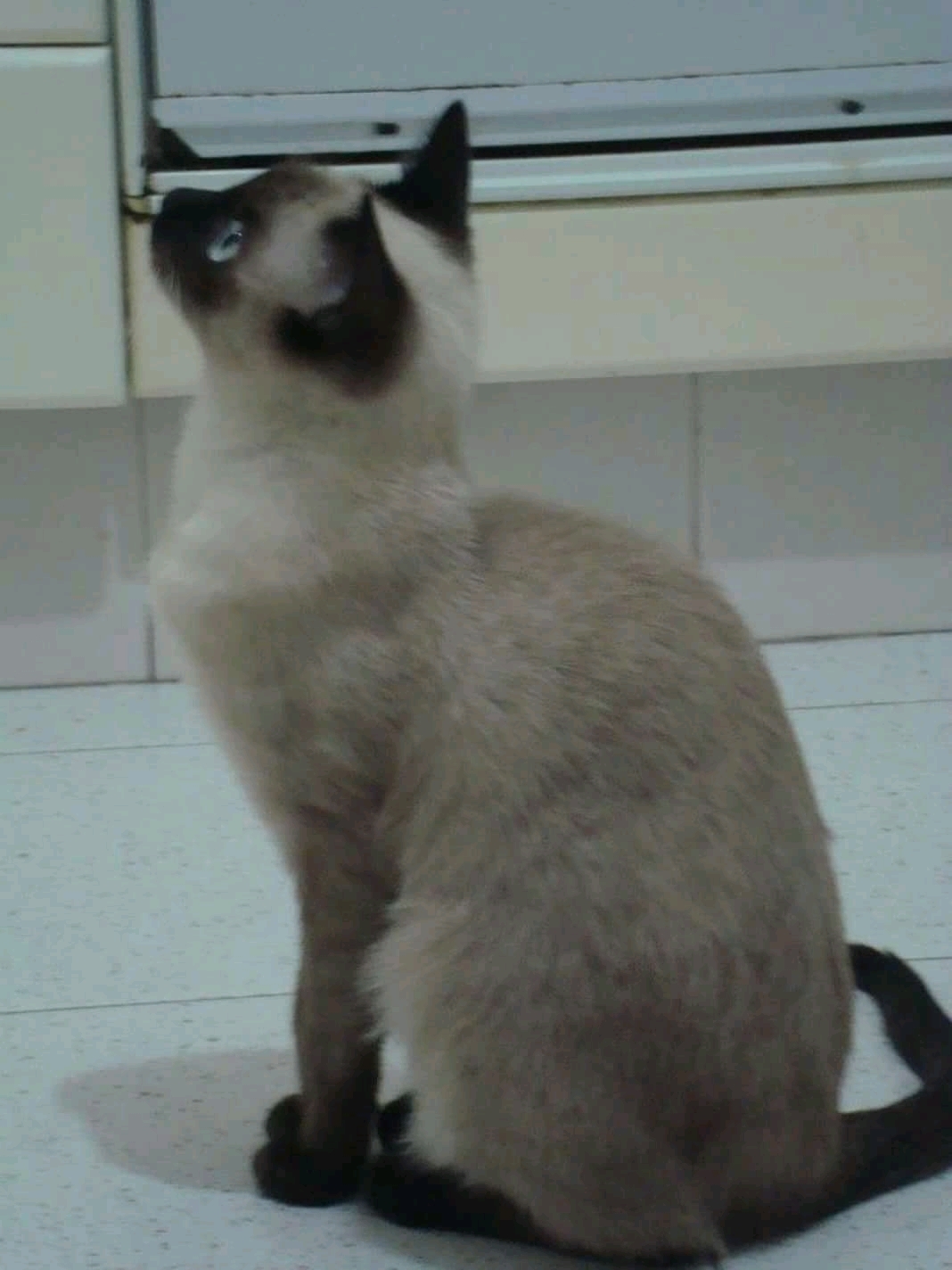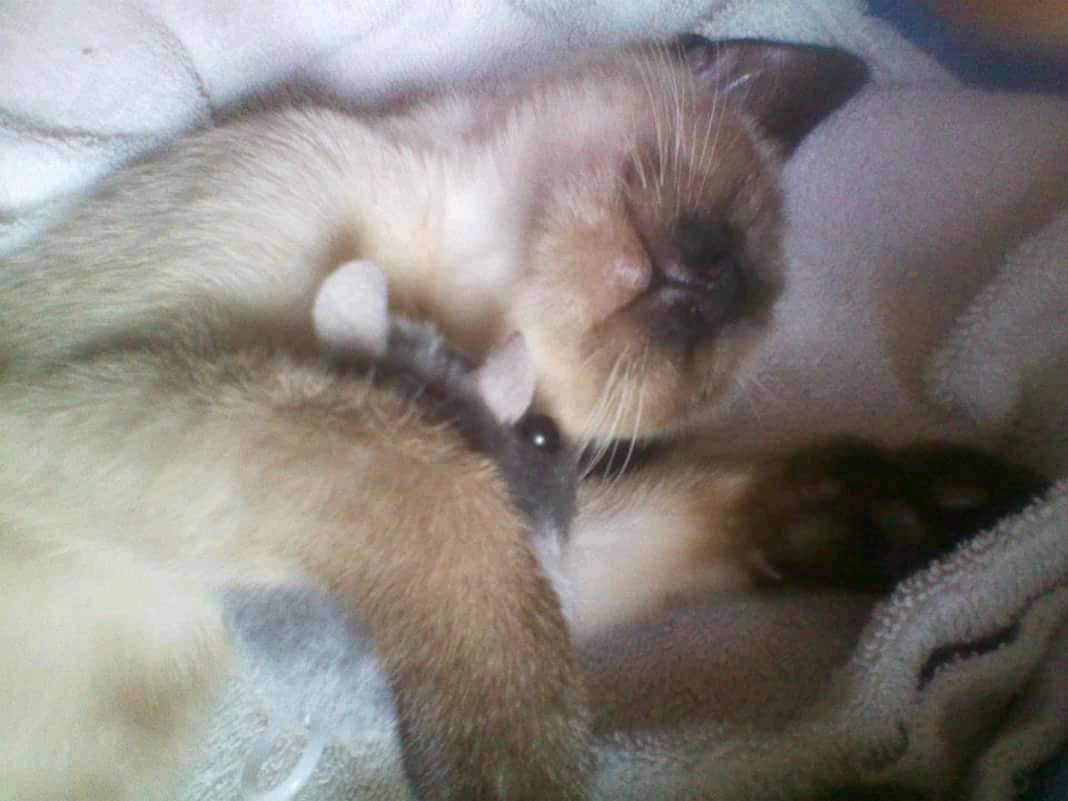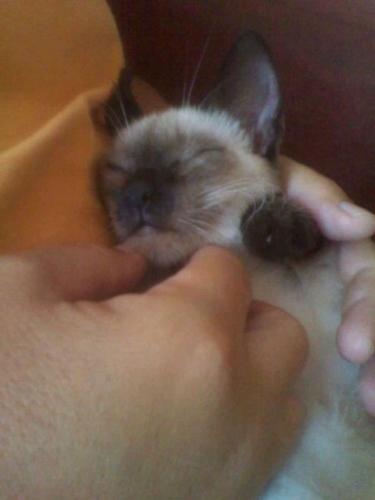 ▲ by chitchatcafe | 2018-10-03 14:48 | カフェ 英会話 札幌