2019年 03月 28日
For my break at university I decided to go to Bangkok, Thailand with my roommate. It was a very exciting opportunity for me as I had never been there before and it was a much cheaper plane ticket than flying back to America. Although it was difficult living with my roommates family who speak Mandarin and being in a country that speaks Thai, I had a lot of fun and would love to go back sometime.
I never knew much about Thailand and Thai culture until I met my roommate and she showed me a Thai drama. Ever since watching that show, I fell in love with Thai traditional culture. One of my favorite experiences this spring break was going to see a historical play and being able to try on Thai clothing.
I do not handle spicy food well, which was a concern of mine when traveling to Bangkok as it is common knowledge that Thai food is spicy. However, I found that there are many different options in Thai cuisine like sweet and sour dishes that were right up my alley.
All in all, I feel very grateful to have had the opportunity to travel to a new country and experience a new culture while I am in university. That is one of the best things about living abroad and making friends from all over the world. I am, however, happy to be back in Sapporo and go back to my daily routine!
Maggie (US)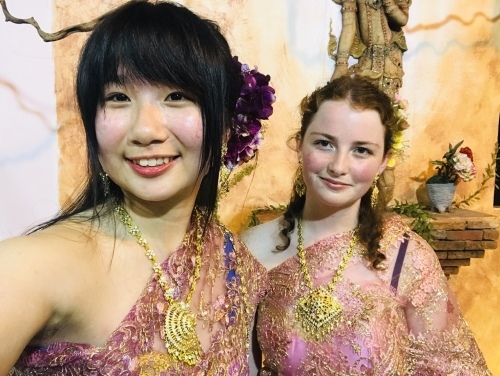 ▲ by chitchatcafe | 2019-03-28 15:40 | 英会話 プライベート レッスン